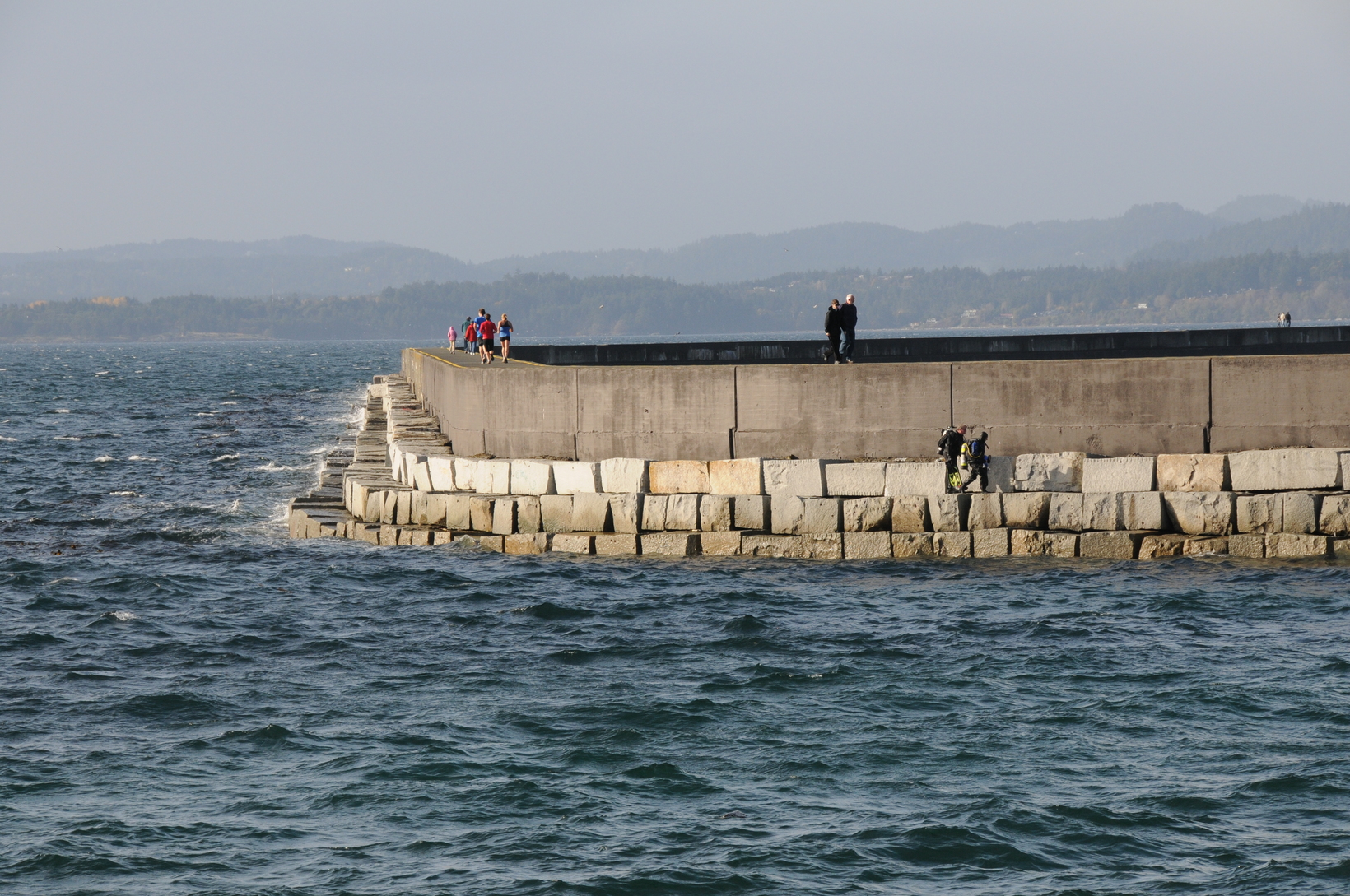 A seaside stroll on the Ogden Point Breakwater
Welcome to our neighbourhood! I am looking forward to introducing you to all of natures beauty that surrounds our home! I know it is a daunting task trying to pick the perfect Victoria Bed and Breakfast for your stay here, so I hope this helps you with your decision process. The most popular question asked of us is;of course, about our Victoria BC accommodation, in particular our unique rooms and their amenities. I would have to say the very next questions is; where is Ashcroft House B&B, what is in your neighbourhood.
I have tried to describe for you our location in two ways; our convenience to downtown Victoria's attractions as well as giving you a glimpse of our surrounding neighbourhood and all its charms.
A picture is worth a thousand words so I have included as many pictures as I thought I could fit onto the page, enjoy!
We invite you to come and explore all the nature and beauty surrounding our beautiful home. Ashcroft House Heritage Bed and Breakfast in downtown Victoria is a truly unique Bed and Breakfast experience on Vancouver Island. Please check out what our guests have to say!